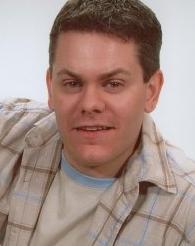 Producer/Director
Tony's career began in the corporate world, however that changed dramatically with a move into the Media industry. He began making short documentary pieces (on aspects of business) and in exploring his more creative side he produced a number of short films, music videos and commercials, as well as writing screenplays for both short and feature film. Tony is currently exploring the intrigues of experimental film while preparing for his debut directing a feature. He is a CPA, and a member of a number of screen bodies, and has worked within the corporate sector for over a decade, including as a Senior Executive in a major media company. His plethora of experience, from negotiating contracts, reporting financial affairs, and managing film sets, and his adaptability with situations and technology, has given him a wide breadth of knowledge on all aspects of production.
His corporate experience includes:
Senior Management roles at small-mid practices in Melbourne and Bendigo.
Financial Executive for manufacturing businesses in Country Victoria.
Finance Manager of a large Not for Profit organisations with offices across Australia.
Retail experience from Franchise Owner to shop filler.
Senior Executive in a major media company.
His recent film work includes:
'A Journey through: Mumbai' Producer/Director Experimental Short (2013)
'Houghton Strategic Solutions' {01-04} Writer/Director TVC (2013) {youtube}
'a glimpse' Director Short Film (2013)
'Little Something playful' Director TVC (2012)
'A Little Something for Christmas' Director TVC (2012)
'No Fuel' Writer/Director Short film (2012)
'Little 1s' Writer/Director TVC (2012)
'A life without Colour  ' Writer/Director TVC (2012)