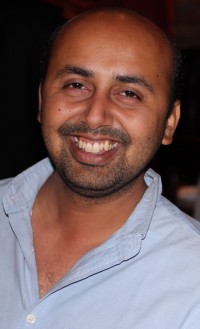 Screen Writer / Actor

Back in his early 20's, Vineet undertook a leap of faith, leaving his home town of Mumbai to come to Melbourne. Not only to further his studies but also in the hope of finding his true calling.
After completing a double degree in Melbourne, Vineet began working in the financial world, to help pave his way in the film industry.
At the same time he engaged in film critic analysis and began exploring different foreign language films. Upon coming across passionate film makers, Vineet has performed and crewed a number of film projects, including No Fuel, a Donkey a Carrot and a Stick, and The WHEEL. He will be adding his voice to the remastered series Stock Footage Fairy tales.
He is now working on another short film (with us) as an actor whilst undertaking study in script writing.